What is Managed SOC?
A Security Operations Center (SOC) is essentially a team of cybersecurity analysts and experts dedicated to security posture assessment, security monitoring, threat detection, and incident response. The SOC uses a combination of security technologies (such as SIEM, UEBA, XDR, EDR) and diligent processes (such as vulnerability management, threat hunting loops, threat intelligence, incident response) to ensure consistent and comprehensive cybersecurity and regulatory compliance.
Managed SOC, also knowns as SOC-as-a-Service, is a subscription-based service model in which this function is co-managed or fully managed by a third party that has the people, process, and platform necessary. A Managed SOC provides you around-the-clock security monitoring, threat detection, and incident response support. For many SOCs, the core technology to provide the necessary visibility includes SIEM (Security Information & Event Management) and XDR (Extended Detection & Response) platforms. SIEM ingests a wide range of telemetry from across your IT assets to manage logs, produce actionable security analytics, and trigger alerts. XDR provides deeper threat detection and response automation.
In response to an Indicator of Compromise (IoC) or Indicator of Attack (IoA), the SOC works to mitigate the damage and can provide guided remediation support and root cause analysis to aid you in response and further security hardening.
Netsurion Managed SOC Service
Netsurion's SOC becomes an extension of your team, providing 24×7 coverage including vulnerability management, endpoint security management, SIEM and XDR administration, proactive threat hunting, security monitoring, advanced threat detection, guided remediation, and custom reporting.
Actionable Threat Intelligence
With Netsurion, we help you fight through the noise of millions of events and incidents to get right to what matters most. Our reports, dashboards, and compliance reviews optimize your time and priorities.
Documented Processes Improve Your Security Posture​
Cybersecurity is always evolving as attackers change over time. We help you build a more effective detection and response program that is consistent, ensures compliance, and matures over time. We go the extra step to set mutual responsibilities and document them in runbooks and playbooks to ensure your business agility and resilience. Netsurion enables you to mature your security posture quickly and at scale.​
SOC-as-a-Service Tailored to You
Your security strategy needs to cover your risk tolerance, user and supplier performance, and business-critical data. Netsurion provides the comprehensive protection you need against today's relentless attackers. SOC-as-a-Service provides all the advantages of an in-house function without the expense and time of Do-It-Yourself (DIY):​
Accelerates time to market and scales a rapid response​
Optimizes security operations and Total Cost of Ownership (TCO)​
Augments your team and expertise​
Shares best practices we've gained across thousands of customers​
Balances co-management as you handle as much – or as little – as you prefer ​
Elevate your security posture to identify, detect, and respond to sophisticated threats with our proven SOCaaS and MDR solution.​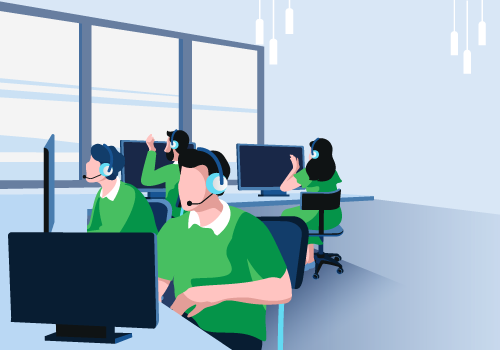 Talk to a Cybersecurity Advisor
Looking to optimize your cybersecurity posture with Managed SOC Service? Choosing the right partner is crucial. Talk to a Cybersecurity Advisor to see if we're a fit.